O&L Leisure Today - September 2018
Posted on Wed September 12, 2018.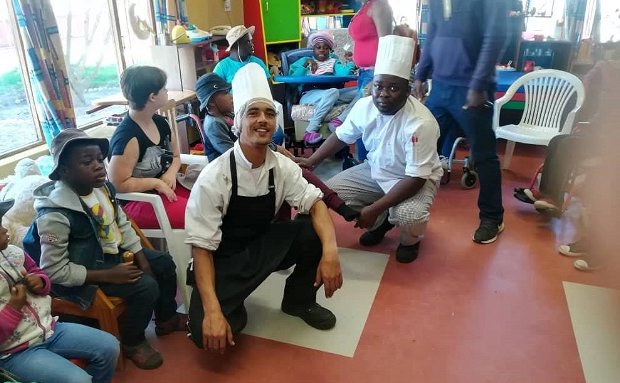 Here is what's been happening at the Strand Hotel Swakopmund
The Strand Hotel recently hosted media from the Sunday Times, Getaway magazine and True Love. They were invited to come and experience the hotel as well as the activities on offer in the area.
It has been a busy couple of months and there are many exciting events to look forward to.
Here are a couple to look out for:
Are you a Beermeister?
In August we introduced the craft beer tasting in Brewer & Butcher, whereby guests are rewarded with a certificate for becoming a Beermeister. Something for our guests to take home and always remember.

Cancer Apple Project
All our outlets sold Apple pies during the month of August, of which a portion was donated to the Cancer Association of Namibia. We have sold a total of 394 pieces of Apple Pie and our donation to them will be N$1970.00.
Soup Kitchen & Helping Kids In Need
On the 5th of September we served soup to about 1000 pupils of Coastal High School. The Teachers and pupils were very excited and screaming as we walked in, giving us compliments all the way and most remarks made was "They will host their Matric Farewell at Strand".
The teachers have identified 4 learners born with HIV&AIDS and another 2 learners in grade 8/9 who were both abandoned by their mother in DRC. Until today there is no trace of their mother. They were left without food for 4 days. One of the learners collapsed in class due to hunger, that's how they became aware of the cause. We are planning to visit the 2 boy's home in DRC to provide them with food and toiletries for now and maybe looking into a solution to help them have something to eat every day. These are our special kids.
Strand Hotel Banqueting and Main Kitchen Initiative
We have taken the initiative to offer the community at DRC – Swakopmund a cooked meal for lunch. The food was lovingly prepared by our Banqueting and Main Kitchen Chefs
"We're not just feeding them food, we're feeding them love and kindness"
Upcoming Events/New Happenings:
On the 29th of September we will be hosting our Annual Yoga Workshop followed by a Health & Natural Market, which is open to the public. We are looking forward to introducing some great innovative ideas for recycling, natural products and homegrown products.
On the 6th of October we are hosting our first ever Poetry/Art Event in Brewer & Butcher Beer Garden. This event is a community project where we give various artist in Namibia the platform to expose their talents. We are aware of many talented Namibians not having the funds and support to grow their artistic skills. We care about the future of our youth and look forward to host this on a regular basis.
The Atlantic Spa is launching a new product range in October at the Atlantic Spa, called Optiphi.
optiphi® produces skincare available to consumers which has undergone a research and development process unlike any other brand. Born from the knowledge applied in the fields of producing burn wound dressings, wound ointments and even temporary skin substitutes, the understanding of the inner workings of the skin allow us to create unique and highly effective skincare products with unparalleled results.
The name optiphi® contains two of our underlying principles: Opti and PHI which stand for Optimal and Positive Homeostatic influence. optiphi®'s underlying philosophy is a combination of optimal balance and positive homeostatic influence.