O&L Leisure Today - June 2019
Posted on Wed May 29, 2019.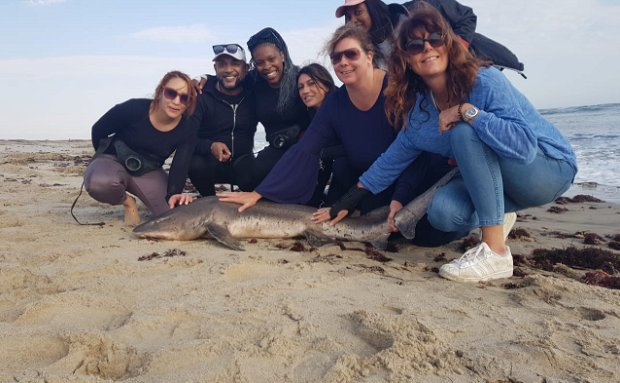 Nellita Scholtz, Sales and Marketing Manager for Air Namibia Johannesburg, recently invited a group of senior tour operators, from Thompsons, and some media on a 72 hour adventure to Swakopmund. Of course, they would stay at the Strand Hotel for 2 nights and were hosted there to a superb lunch and dinner, including beer tasting of the Strand hotels home made brew.
Air Namibia flew the group to Walvis Bay (30 minutes from Swakopmund) via Windhoek and the latest of new movies were on offer to watch during the flight.  The flight, and especially the service on Air Namibia were fantastic.
The first adventure was to partake in some serious Quad biking in the dunes.  Many of the invited guests had not experienced Namibia or a desert before and thoroughly enjoyed this activity. Day 2 had all enjoying interactions with pelicans, seals and dolphins during a catamaran cruise in Walvis Bay, followed by some serious "catch and release" fishing, just 30 minutes north of Swakopmund. The activities are endless in Swakopmund and only a stones throw away from the beautiful Strand Hotel.
The group were left speechless on their last evening when they arrived at their "surprise" dinner destination.  Only 40 minutes outside of Swakopmund a red carpet and 500 candles greeted the guests. A very happy and invigorated group of tour operators left Swakopmund as they flew back to Johannesburg on Air Namibia, from Walvis Bay, after having spent a thrilling 72 hours in great company.