Ndapanda visits Strand Hotel Swakopmund
Posted on Thu September 30, 2021 in
Stories
.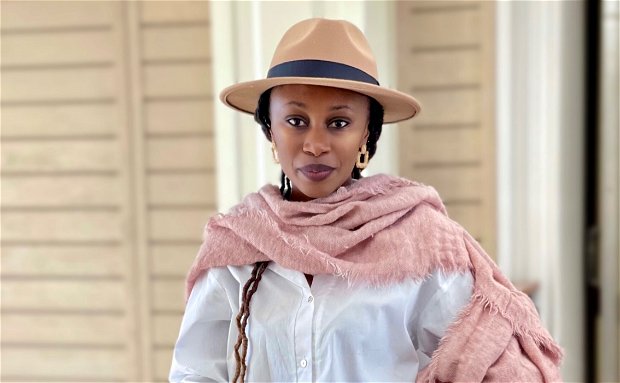 When I think of Swakopmund, this is what comes to mind:
Beautiful ocean view.
Full, hearty breakfasts, a plethora of seafood meals for brunch, lunch and even dinner (Don't judge me), and naturally, the sound of ocean waves clashing against one another to put me to, and take me out of sleep.
Apparently, all of these can be found at Strand Hotel, who knew?
I arrived at the hotel just a little over check-in time.
After a brief but impactful introduction to the manager and a friendly engagement with one of the friendliest consultants I have come across, I was escorted to my room.
I was booked into a luxury family room, and what I remember thinking upon entrance was "hmm, it smells so good in here, I must ask what they use."
I failed myself because I should have, but I didn't.
The room was stunning, came with a king size bed, a couch I thoroughly enjoyed doing some reading on, a mini bar with complimentary water, a tea and coffee station, a large TV and stunning décor all round.
The bathroom was perhaps my favourite area in the room (it probably has a lot do with how great the lighting is in there) It is stunning!
Cupboard space is also quite sufficient, I appreciated that a lot.
The cherry on the cake however, was the ocean view.
As an original village girl who only saw the ocean at the age of 21, this was a literal dream! I am yet to encounter something as majestic (and equally as dangerous if you're not careful) as the ocean.
I loved the ocean view. I spent a lot of my time just standing on my balcony. Thinking, daydreaming, planning, reading and taking in all this wonder that is the Atlantic.
Now, many of my Instagram followers didn't know this, but strand Hotel has a spa. The Atlantic spa has a number of treatments that can be enjoyed during your stay.
Foot spa? They've got you.
Facial? Don't sweat it!
Back problems? I said don't sweat it, they've got you.
The spa also has a steam room, rainfall showers, a spacious garden terrace and an outdoor couples therapy suite.
Although my stay at the Hotel wasn't long, a couple of things impacted me.
Strand Hotel is huge, huge! I want to say likely one of the biggest hotels in the country. The hotel employs over 200 staff and can host close to 400 guests at maximum capacity. That is crazy to me because, based on the quality of service you receive, you would never guess these numbers.
Staff is attentive.
Client needs are immediately met,
And the checkout and check-in processes are one of the smoothest you will experience in the country.
The food, oh my goodness the food.
Now, remember in the beginning of my article when I said I come to the coast for the plethora of seafood? I suggest you get all of it at Ocean Cellar. My goodness what a treat! The oysters were fresh, the hake smelled divine, the prawns were huge and let me not get started on the Mojitos? Literal perfection.
Our meals at Ocean Cellar were made even more pleasant by Fransina, our waitress. She was truly amazing and treated us like literal royalty. Thank you Fransina.
My stay at strand was nothing short of perfection and given the chance to go back, my answer would simply be "What should I pack?'
Thank you, Strand.